Convertica – Business Leads Email Outreach Case Study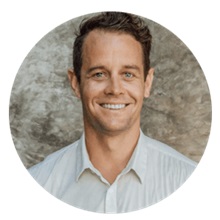 Interview with NinjaOutreach user, Kurt Philip, Managing Director of Convertica
Convertica is a done-for-you website conversion optimization services company.
"Ninja Outreach was able to satisfy all our needs, so there wasn't a need to trial […] other […] options." – Kurt Philip of Convertica
Results:
Significantly sped up Convertica's email outreach campaigns through automated follow-ups. Higher efficiency led to better open rates of over 50%, CTA click-through rates of up to 20%, and reply rates up to 12%.
1. What specific goal have you achieved with NinjaOutreach?
Our primary goal with Ninja Outreach is to land clients for our "Done for you CRO Services." Our prospects right now are divided into 90% Affiliate website owners and 10% Lead Generation website owners.
2. How many campaigns did you launch to achieve this goal? What was your reply rate? How many emails did you send and how many positive responses did you get?
We usually contact 10-15 prospects every alternate day ( Typically Tuesday, Thursday and Friday ) with 2 initial follow-ups in a campaign excluding the weekends.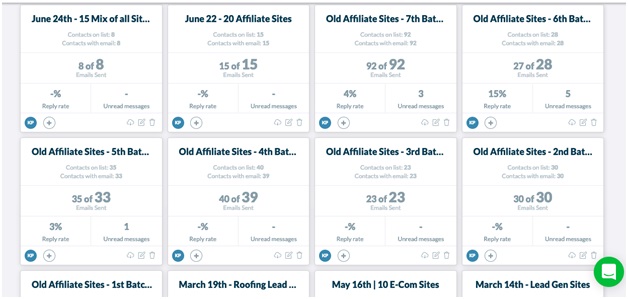 We typically have around 50%+ open rates, 15-20% click rates for our Blog posts links as well as "Schedule a call with us" links and about 10-12% Reply rates for our campaigns.

3. What other tools (if any) did you use for this campaign and why?
Since we run a CRO Business, traffic is the first thing that we look at before we start pitching potential prospects.
So Ahrefs is the #1 tool that we use to prospect websites to see if they have sufficient traffic. We also use the Batch Analysis tool and the Competing domains section in Ahrefs heavily.
We also use Linkedin typically for websites above 500K+ traffic, since we want to reach the right prospect rather than sending the email to a general email address.
For Email Verifications, we use typically use 5+ tools since each serves a different purpose: Hunter.io, ZeroBounce, snov.io, MailTester.com, and email-verifier.online-domain-tools.com.
4. How did you use NinjaOutreach?
We use Ninja Outreach as an Email broadcast tool.
Our process is straight forward. We collect 10-15 prospects manually every alternate day that we think are suitable for our services where we can get them a definite increase in conversions/revenue with CRO.
We upload them into Ninja Outreach, and schedule 2-3 follow-ups that's highly personalized to them.
5. What outreach strategies did you find worked best? (best template, best approach, best schedule to send outreach, etc)
Here's the overview of the 1st email and the next 2 follow-ups that we typically send for the prospects. We slightly modify them based on the site type.
1st Email just asks them a question if they had any done any CRO in the past as well as the minimum revenue increase that we promise if …read more
Read more here:: ninjaoutreach.com